FUJIFILM Business Innovation Australia and FUJIFILM Australia will not only come together for PacPrint but have now combined their industry knowledge and technology to create what it calls 'the ultimate one-stop-shop' for the print industry – where everything's covered, from commercial offset and print-on-demand to packaging and large format print.
Innovation is not just a slogan at FUJIFILM, it's a promise to the market of non-stop innovation that keeps businesses ahead in an ever-changing world with solutions focused on transforming day-to-day operations with fresh products, fresher ways of working, and unexpected ideas.
In the spirit of delivering game-changing innovation, PacPrint will be no exception, and visitors should prepare to see the latest technology on stand – technology the company says has been developed with its customers in mind, to help them win new business, cut costs, expand into new markets, and generate bigger margins.
"We are thrilled at the prospect of being able to connect with our customers and the industry again at a face-to-face tradeshow," says Chris Lynch, General Manager of Graphic Communication Services at FUJIFILM Business Innovation Australia.
"PacPrint provides the perfect platform for us to not only introduce ourselves as FUJIFILM Business Innovation Australia but also showcase our innovative products, solutions, services, and our transformative thinking to help our customers meet new business challenges.
"We are pleased PacPrint is back on the calendar. It's a great event to showcase our new products and provides a great opportunity to catch up with our customers and partners and meet our future customers."
While the FUJIFILM Australia has always co-exhibited with its sister company, FUJIFILM Business Innovation, this PacPrint will be different says Tony van Broekhuizen, General Manager of Graphic Systems at FUJIFILM Australia.
"We are now more unified with one common goal, to support our customers. We can't wait to get on the stand and show our customers what that means for them – more products and greater opportunities."
Step onto the FUJIFILM stand G14 at PacPrint, and you'll be taken on an end-to-end interactive journey where you can test applications, see the company's presses in action and talk to its team of print experts about how to add value for your customers.
"Expect to see the new Revoria Press
TM
PC1120 and Acuity Prime on stand, just to name a couple, with more innovative on-stand products, experiences, seminars and solutions to be revealed closer to the show," says van Broekhuizen.
"We are excited for the Revoria PressTM PC1120 to make its PacPrint debut, and to show the industry how the press's six stations combine for striking digital colour combinations, as well as it's transformational artificial intelligence (AI) driven prepress and image management capabilities, high speeds and simplified media handling courtesy of the Air Suction Feeder and Static Eliminator Device.
"Visitors can also expect to be shown the wide range of application possibilities that will show you how this press can open the door to higher value markets such as luxury brand promotion and packaging."
Van Broekhuizen says the Acuity Prime is likely to be another hero on the stand that will garner a lot of interest.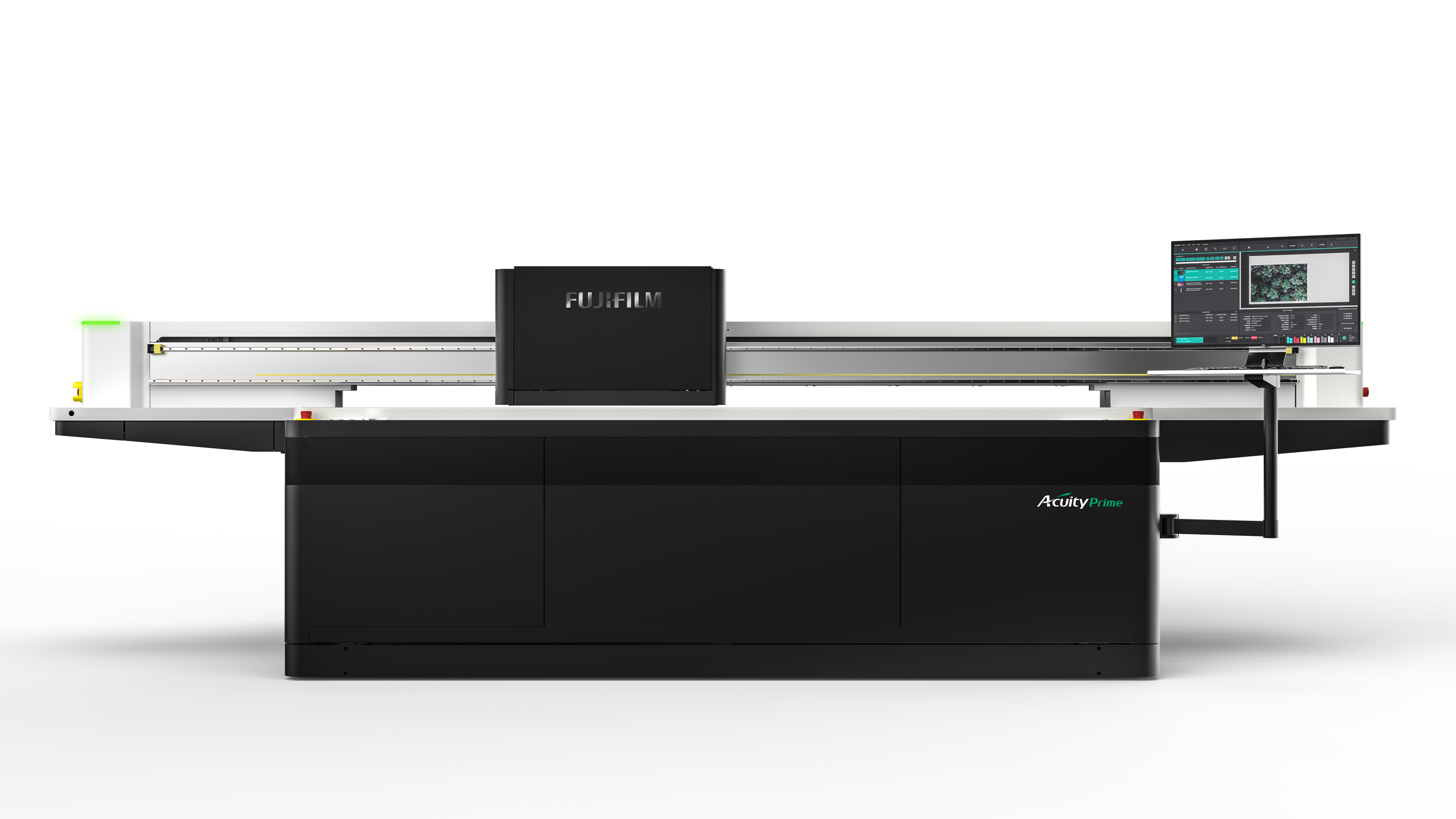 Acuity Prime
"A true flatbed printer with outstanding image quality and excellent adhesion to a broad range of rigid and flexible media, materials, and objects, the Acuity Prime offers exceptional performance, value, versatility and ease-of-use," he says.
"With the rise in demand for wide format applications over the last few years, we see the Acuity Prime as an ideal solution for print providers looking to expand their production and diversify their print capabilities in order to open up new revenue streams and attract new customers."
Both the Revoria PressTM PC1120 and Acuity Prime are available for sale through FUJIFILM Business Innovation Australia and FUJIFILM Australia and the duo say that they are already welcoming enquiries about the company's combined product portfolio – existing customers can contact their account manager, or click here to chat to the team ahead of the show, and learn more about the unified approach.
PacPrint will co-locate with Visual Impact Melbourne and the Label & Packaging Expo from 28 June to 1 July at the Melbourne Convention & Exhibition Centre. Click here to register for the show, or go to www.pacprint.com.au for more information on the expo.